Hey hey hey folks! It's been a long time since we blogged. I'll be honest. We kind of lost momentum. We were burnt out. Moving really really drained us and all aspects of our life have been suffering. Also, I'm sure end of the year teacher anxieties, having a new baby, and trying to run a business all played a significant roll in a lot of that too…. So, in an effort to simplify, we've taken a step back from most things that weren't necessary for survival…(blogging, cleaning (ha), LuLaRoe parties, etc)
I'm starting to feel better, a little more organized and on track so I thought I'd blog today! 🙂 I had a few people ask for a recipe after I posted a picture of the lasagna I made last night in my instant pot. YUMMMMMMMMM. Let me just tell you that I've made some pretty divine lasagnas before but this one seriously took the cake….and it was done in an hour…. SAY WHAAAAAAAAAA? You read that right, an hour from prep to cook, it was done. Y'all. The Instant Pot thing is real. If you don't have one, WHY NOT?! It's like a staple….like the crockpot. And if you get an IP, you will no longer have a need for the crockpot because it can do that, too! It's about the closest thing to the Jetson's kitchen that we have….
Go get yourself one! I was not paid by IP to write this either….it seriously is worth every penny of the $99…I find myself trying to think of how I will use my IP for dinner if I'm not making the whole thing in it! The options are endless….ok enough about that. Let's talk about my Lasagna….
Because I was rushing to get dinner on the table and I wasn't really sure how it would turn out, I didn't take pics of each step. I will come back and edit this blog at some point to show those, though. I really struggled with this also because there weren't many posts on lasagna in the IP, especially ones that didn't use a pan insert (spring form pan) or baking dish…which I don't have one that fits in my IP so that was out of the question…. I was a bit nervous and wasn't sure how long to cook, if I should add water, etc….The last time I tried making a dish and it told me to add water, it was too watery…so this was a lucky event for me! It turned out perfect. The noodles went in UNCOOKED and came out with the right amount of chewy doneness (they weren't chewy but they weren't mushy like a lot of lasagnas are…) Here she is:
Impossibly Easy Instant Pot Lasagna

What you Need:
What you do:
6 Qt Instant Pot
1.       Cook Beef in a separate skillet (you can also use the IP on Saute but will have to remove the sauce once done cooking so you can assemble the lasagna…. I just cooked mine in a skillet)
1 lb Ground Beef
2.       Once beef is browned, add the zucchini and cook for about a minute. Add the Sauce and the canned tomatoes and reduce to a simmer while you work on the rest! I add about ½ cup of water to my pasta sauce jar, swirl it around and set it aside for later)
Jar of Pasta Sauce
3.       In a blender or food processor, blend the cottage cheese, parsley, and egg until smooth. Set aside until assembly of lasagna.
1 Can Diced Tomatoes
4.       Spray your IP with non-stick spray. In your IP, put about 1 cup of the pasta sauce mixture in the bottom and cover with UNCOOKED noodles. (TRUST ME HERE, DO NOT COOK YOUR NOODLES! They will come out fine! If you cook them, you will be sad because they will be soggy. Bleh.) You will have to break the noodles to fit!  I used three noodles per layer. You don't want them to overlap too much or they won't cook.
1 Zucchini, diced
5.       Add another cup of sauce on top of noodles and then another layer of noodles.
1/2 cup water
6.       Spread ½ of your cottage cheese mixture onto noodles and then top with ½ of the sliced mozzarella and 1/3 of the Italian blend cheese.
1 Box Lasagna Noodles
7.       Top cheese mixture with noodles and cover with sauce (about 1 cup).
1 Package Fresh Mozzarella (Sliced)
8.       Add more noodles and another cheese layer, top with noodles
1 Bag Italian Blend Cheese
9.       Always end with sauce. You should cover your last layer of noodles with the remaining sauce. This is also where I take the water I swooshed around in the pasta sauce jar and I pour it along the sides to get some extra cooking juices. You don't want to add too much here (1/2 cup is plenty) because the diced tomatoes and zucchini will release water as they cook.
1-      160z container Cottage Cheese
10.   Turn your IP onto manual for 15 minutes, make sure the vent is set to SEALING, and LET 'ER RIP!
1 teaspoon Parsley
11.   Do a natural pressure release for 5 minutes and then quick release. Add the remaining 1/3 of the Italian blend cheese, put the cover back on for another 3-5 minutes to allow the cheese to melt.
1 Egg
12.   DIG IN and ENJOY!!!!!
Below are the cheese's I referred to. These are just my favorites to use.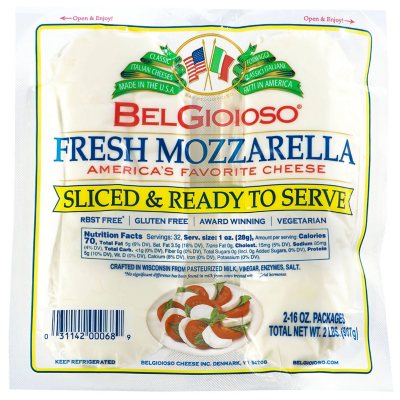 Drop me a line and let us know how you liked it! I always love to hear your feedback!!!
xoxox,
Mrs. McMay